While we are focused on providing sun protection first and foremost, we have tried to find colors which are generally suitable for all complexions. However, realistically, with only having three shades this is impossible. By using colors with a yellow undertone, we found the results match the most variations of skin tones. But look for more colors in the future…this is just the beginning!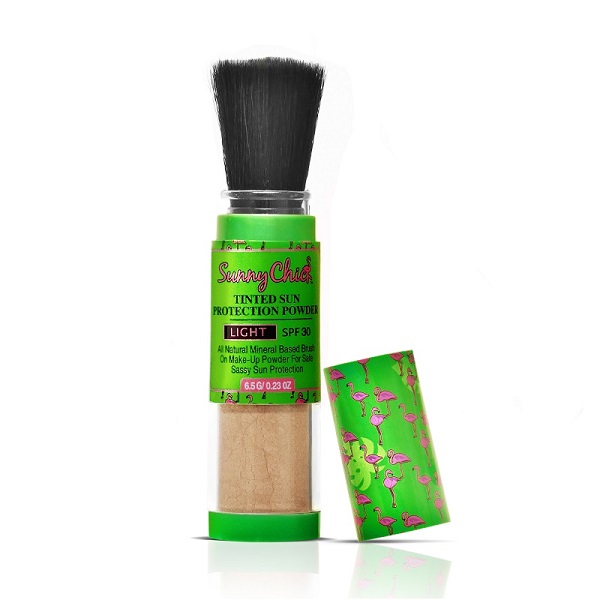 Great for most lighter complexions, with a slight warm yellow undertone.  May not be suitable for extremely light skin tones.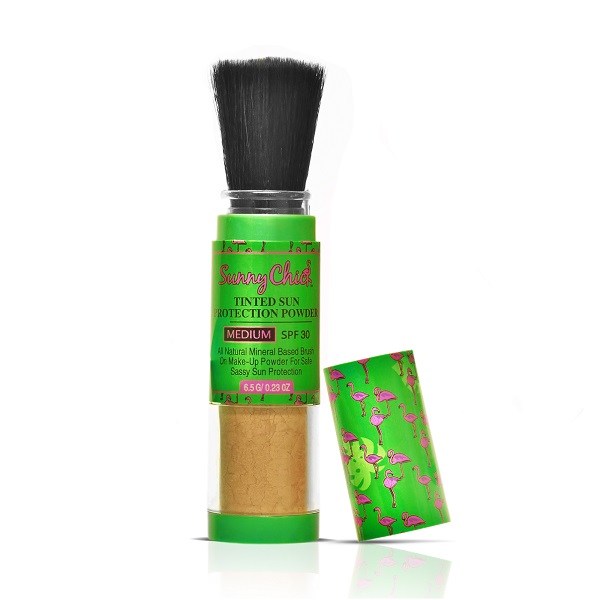 Our most broadly applicable tone.  Works best when used on a slightly darker medium or tan complexion, but note this also has a warm yellow undertone.  As an example, I wear Light in the winter and Medium in the summer.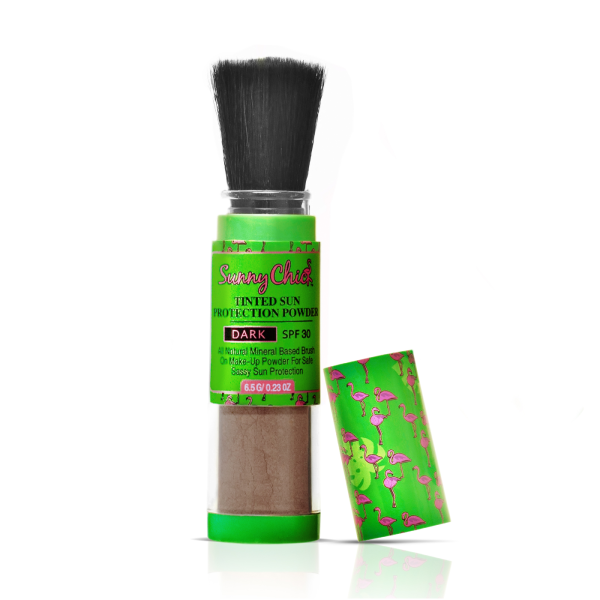 Great for almond, caramel and mahogany toned complexions where our medium is too light.  Note that the active ingredients used to achieve 30 SPF are naturally occurring bright white, which makes it extremely challenging to create a powder tone that is on the darker end of the color spectrum.  Therefore, this may not be suitable for really dark complexions; the results may appear ashy.